Founded in the summer of 2012, the first chapter of the Skybox Digital story has just begun to be written. Our passion for our work runs deep, and with applications ranging from entertainment, to education, architecture, or engineering, we firmly believe in the power of computer generated imagery (CGI) as a medium to communicate ideas, present information, and inspire imagination. With growing demand for CGI in the near and foreseeable future, Skybox aims to provide innovative and reliable solutions to meet the challenges involved in its production.
Drawing on the years of experience our team members have working on Visual Effects and Gaming projects of all scale and style, the services at Skybox have been designed with the realities of production in mind. Our aim is to be as flexible as possible, allowing us to accommodate a wide range of project budgets, timeframes, and quality targets.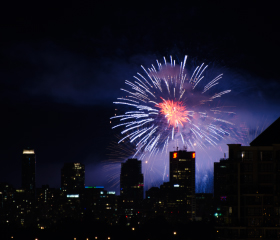 The Skybox culture is one built on the principles of Integrity, Passion, and Purpose and is what guides our actions both internally and externally. Integrity refers our honesty and moral principles, and at Skybox we pledge ourselves to treating both our clients and co-workers in the most respectful, fair, and open manner possible. Passion is what we look for, and what we aim to cultivate in the members of our team, and its one of the things we channel into making our products and services stand out from the rest. Purpose is what drives us forward and gives us focus, and is derived from our need to create and improve tools and processes that allow computer generated imagery to express ideas, present complex information, and act as a canvas on which imaginations can play.
Located in Burnaby, just next to Vancouver, in Southern British Columbia, Canada, life at Skybox takes advantage of all the benefits Canadian West coast life has to offer. With plenty to do both summer and winter, and with easy access to both mountains and ocean, it's easy to find ways to enjoy time away from the computer and it's not uncommon to find one of us carving up the snow on the local mountains, hiking the many trails of the North Shore, or enjoying the sun at one of the popular beaches.
Stay tuned…. we're just getting started!